What Makes a Good Portrait?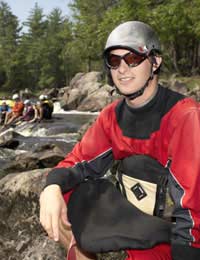 Since the very earliest days of photography practitioners have struggled with the question of how best to capture the human form. The very first photograph contained no discernable people, but this was as a result of technical limitations; the exposure time on the camera with which the photograph was taken was too long to capture an image of a person without blurring to the point that they were unrecognisable as human.
At the early stages, however, the aim of these pioneers was to achieve an accurate representation of a person. Today, the same question occupies photographers the world over: what is the best way of capturing the human spirit on camera. Of course, the barriers to achieving this are different now, with photographers being held back by artistic, rather than technical, concerns.
Knowing the Subject
Different photographers take different views with regard to what makes a good portrait. Indeed, this is a question with a far from definite answer; one need only look at the vast number of different styles of portraiture for evidence of that. Photographers such as David Bailey, for example, believe that the importance of a portrait is in the way it conveys something of the person's nature. Thus, when Bailey photographs new subjects he spends the majority of the session simply talking to them, and only press the shutter for the first time towards the end of the sitting; he may spend two hours getting to know his subject and half an hour photographing them. As a result, Bailey has produced photographs which really do seem to say something about the fundamental character of his sitters.
Aside from these conceptual concerns, when trying to take a good portrait there are a number of basic rules of thumb that you may well find useful. It should be stressed that, as with most aspects of photography, these are not absolute rules which should be followed without question. Some of the greatest photography of all time has come from people who bent the rules to their own intentions, so don't be scared of experimentation.
One guideline which very few people ignore, however, regards the subject's eyes. In most good portraits, the eyes will be the most immediate focal point; everything else in the frame could be out of focus, but if the eyes are well-lit and sharply focused then the viewer will have an immediate area upon which to look. It is often said that the eyes are a window onto the soul, and this seems very much to be the case in photography.
Environment
Secondly, you should think about environment. It is often interesting to have your subject photographed in their natural environment, perhaps doing their job or holding a symbol of something that they enjoy. This can help to give the viewer a better insight into the subject's character, and can also have the benefit of causing the subject to relax. As a general observation, posed portraits tend to say less about the subject than relaxed, candid shots. Of course, there are exceptions to both of these rules; Richard Avedon, for example, had his subjects pose on stark white backgrounds, with no props, and produced some of the most striking and evocative photographs of all time.
Although a firm grounding in the mechanics of your camera and its basic operation are, of course, beneficial, you should not, perhaps, get too worked up about technical matters. As long as you can use your camera to a degree that means you can create the images that you imagine, knowing the exact ins and outs of your kit is not always necessary. What is necessary, however, is an artistic vision and a firm idea of what you want to create.
You might also like...