Photographing Children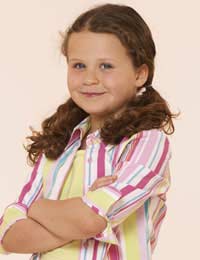 Children are an immensely popular subject for photography. Parents always want good images of their children in order that they have some physical record of their progress through childhood.
Similarly photographers generally enjoy photographing children because they provide almost endlessly interesting subject matter and content. However, as much as it presents the opportunity to get some great shots, many photographers also find photographing children to be a waking nightmare; the difficulty of communication and the unpredictability of the subject means that many photographers never want to see a child again, let alone take their picture.
Technique
There are certain techniques that you can use to try and get the best from your shots of kids. At the most basic level you should try and emulate the atmosphere of youth in your images; a playful feel to your pictures will help to create that 'aw' factor that is common to most successful commercial portraits of children.
You could try, for example, a series of slightly off-kilter angles from which to shoot. Maybe try taking the shot from below the eye-line of the child so that they are looking down at you; this obviously reverses the expected arrangement of the image, and casts the child as an inquisitive, engaging character.
Similarly, tilted camera angles and off-centre composition can lend a sense of playfulness and youthful exuberance to the pictures.
Props
One of the most successful techniques for photographing children revolves around the environment in which you place them. It is often a good idea to photograph the child with an item that they have in their everyday lives; for example, a toy or a book. This object need not become the focal point of the image, but it serves not only to give another point of visual interest to the viewer but also to help give some more idea of the child's character. Indeed, you may wish to shoot with a very low f-stop setting in order that you can focus very closely on the child and throw the object out of focus.
A narrow depth of field and soft focus is often successful when photographing children because, as crude as it sounds, it does convey feelings of warmth and playfulness. However, as a general rule, you should always ensure that the eyes are in sharp focus. As with portraits of adults, it is the eyes that say the most about a person in a photograph.
Interact
On a practical level, engaging with children can be difficult, particularly if you don't have any of your own. For starters it is often wise to break the ice with a joke or (if you know any) a couple of tricks; this can help the child to loosen up, and relax around you.
Similarly, if you shoot digital, it is always a good idea to periodically show the child some of the images on the back. Many kids enjoy seeing themselves in this new way, and although it might lead to a bit of over-acting for a while, it is always worth it in order to prevent any feelings of boredom.
You might also like...