Digital Accessories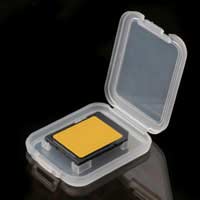 In its earliest days photography was seen by many as an almost mystical pastime. The amount of equipment required was astonishing, and often considered to be beyond the comprehension of the general public. This volume of necessary gear has been reduced to almost nothing in recent years, beginning with the advent of the compact film camera and continuing to the current day with the mass availability of the digital point-and-shoot. However, many people find that they still need extra pieces of kit to get the best out of their photography – and many just have an insatiable appetite for gadgets.
Memory
The range of accessories available for digital cameras is, frankly, astonishing. It would make sense to begin with the necessities: memory. Digital camera memory comes in several different formats, a topic which is outlined in more detail elsewhere on this site. Your camera will almost certainly have come with a USB lead which enables you to transfer the photos onto your computer, but many people prefer not to use these as it requires the camera to remain on and can drain battery power at an alarming rate. Instead, these individuals tend to use memory card readers, which are stand-alone pieces of hardware into which you slot your memory card. It is also possible to get universal readers, which will take virtually every type of memory card. These are particularly useful if you have more than one camera.
Another accessory which is seen as a necessity by many is off-camera flash. The evils of pop-up flash are also outlined elsewhere on this site, but suffice to say that even a basic flash gun will be a vast improvement on the built-in one that probably came with your camera. Not all cameras, however, will take a flash gun; most compacts don't have a 'hot shoe' and therefore will not, while virtually every SLR will. When looking for a flash gun, ensure that you go for something that is powerful enough for the type of photography that you specialise in, and allows you to move the bulb extensively. You may also find it useful to read the section on lighting.
Protection
Having spent vast sums of money on a camera and accessories, it would seem sensible to also invest some cash into keeping it all safe. This is particularly important if you will be taking your kit around with you, even if it is just to the park or the beach.
Obviously, the level of protection you need for your gear is dependant on both how often and where you will be travelling; if you are thinking about putting a camera in an aeroplane hold my personal advice would be "don't". If you have no alternative, however, you would do well to invest in a sturdy rucksack or case which has moveable dividers so that you can create your own compartments. The best of these, in my opinion, are made by Lowepro and, although they are expensive, they are well worth the money for the peace of mind. Their best models allow you to create your own compartments with Velcro dividers, meaning that the bag will continue to be useful as you accumulate new gear.
On a similar note, it is vitally important that you keep your camera clean. Far too many photographers completely overlook this, and their photos (as well as the life-span of their equipment) suffer as a result. Five pounds will get you an excellent bottle of lens cleaning fluid, as well as a cloth. Clean your lens regularly with the cloth and fluid, and never with your jumper. If you see dust marks on your images but you are convinced that the lens is clean, then you may need to clean the mirror. Although it is possible to do this yourself, I would not recommend it; doing so can void your warranty, and it is expensive if it goes wrong (as it quite easily can). Contact your camera dealer and they should be able to do this for you.
You might also like...