What is Image Data Recovery & How To Implement It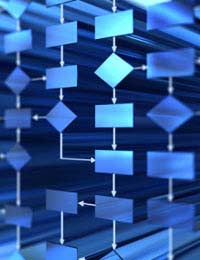 One of the great apparent attractions of digital photography is the lack of exposure to potential mechanical problems. With film photography, it is all too easy to open the film enclosure at the wrong moment and destroy your images; no such possibility exists with digital photography.
However, digital images are far from invincible; rather, they are just as prone to loss or corruption as film images, albeit in different ways. Thankfully, data recovery and, specifically, image recovery techniques, mean that it is frequently possible to get your lost images back.
There are a number of reasons why images may get lost from digital storage. Firstly, simple human error may be to blame; it is very easy to accidentally delete images that you actually wanted to keep. More common, however, are mechanical or electronic errors that render images corrupt or 'lost'. If the camera is interrupted while writing the image to the disk, then it may well corrupt either that image or the entire disk.
This could happen, for example, if the memory card was removed during writing, or if the power to the camera failed. In many cases, however, data recovery software is effective in retrieving these files.
Technical Background
The most common reason for a camera's inability to read a memory card is the loss or corruption of what is known as the Table of Contents, or TOC. Just as in a book, the TOC sits at the beginning of the data on any drive (whether that is the digital media you use in your camera, or the hard disk on your computer) and tells the 'reader' where they should look to find certain elements.
If your camera or computer can't find or read the TOC, it will generally give up and decide that the drive is not formatted. Most of the time, this is not the case.
Image recovery software works by ignoring the TOC altogether, and searching through your drive to find any images or other files that the computer or camera have failed to find. This can be a slow process, as there is no list to which the software can refer if it is ignoring the TOC. In many cases, however, good drive recovery software will be able to find most, if not all, of your lost images.
There is a huge range of software available for this purpose, some of which is free and some of which is not. Generally speaking, while freeware image recovery software may be successful a fair proportion of the time, paid-for software tends to render the best results.
Preparation
There are a number of precautions that you should take before using image recovery software. In the first instance, you should stop using the card in question as soon as you realise that it has been corrupted. This will help to ensure that the damage is mitigated, and that any images taken subsequently are safe.
When you return to your computer, you should always make an 'image' of the card in question. This process produces a carbon copy of the contents of the drive, ensuring that you will still have the original media if something particularly terrible happens. This can be achieved with various pieces of freeware software.
While image loss and corruption are not entirely avoidable, there are ways in which the risk to your images can be lowered. Good camera and media maintenance should always be at the forefront of a photographer's mind; some techniques for ensuring the healthy running of your equipment are available in articles elsewhere on this site.
You might also like...