Views and Quotes from Professional Photographers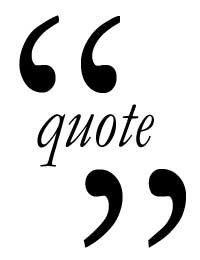 Photography is, at its essence, a creative pursuit. Indeed, photography has attracted a wide variety of individuals, many of whom have been very talented in other creative areas. It is also a pursuit that engenders great passion and debate amongst its proponents and its detractors. Thankfully, this debate has produced a huge literature, a dip into which offers a selection of memorable quotes. Some ExplorePhotography favourites are collected here.
On Photography and Photographers
"You don't take a photograph. You ask, quietly, to borrow it." Unattributed
"The progress of a photographer can often be marked by the accumulated number of mistakes he or she had made along the way." Catherine Jo Morgan
"Having a camera makes you no more a photographer than having a hammer and some nails makes you a carpenter." Claude Adams
"There can't be two identical photographs in this world. Not even if it is from the same photographer." Unattributed
"Not everybody trusts paintings, but people believe photographs." Ansel Adams
On Techniques and Technology
"Pictures, regardless of how they are created and recreated, are intended to be looked at. This brings to the forefront not the technology of imaging, which of course is important, but rather what we might call the seeing." Henri Cartier-Bresson
"Advances in equipment and in technology have always made the impossible merely difficult and the difficult little more than routine." Neil Turner
"Photographic technique is no secret and – provided the interest is there – easily assimilated. But inspiration comes from the soul and when the Muse isn't around even the best exposure meter is very little help." Ralph Gibson
On the Digital Revolution
"Digital photography is doing for photography what the piano did for keyboard music." Faul Bosman
"Digital Photography allows us just not to capture memories but it also allows us to create them." James Wayner, on touching up and 'creating' wedding images
"It's easy to make a small fortune out of digital photography. First start with a large fortune." Unattributed
On Black and White
"Why would anyone want to photograph an indisputably colourful world in monochrome? If colour film had been invented first, would anybody even contemplate photographing in black and white?" Russell Miller
"Black and white photography does more to evoke an emotion and freeze a moment in time than any other medium" Bob Snell
"Colour is everything, black and white is more." Dominic Rouse
On Professional Photography
"Once the amateur's naive approach and humble willingness to learn fades away, the creative spirit of good photography dies with it. Every professional should remain always in his heart an amateur." Alfred Eisenstaedt
"If you buy a flute, you own a flute. So why is it that when you buy a camera, you're a photographer?" Unattributed
"Amateurs talk about equipment. Professionals talk about photos." Unattributed
There are many thousands that we could have chosen but this is just a selection of our favourite photography quotes .
You might also like...