Interview With a Professional Photographer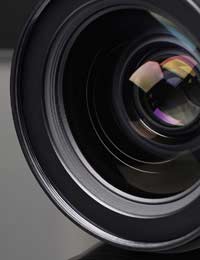 Many people see professional photography as the perfect career. It offers the opportunity to be creative, potentially be your own boss, do something that you love, and get paid for it. What could be better? However, the undeniable positives associated with a career in photography often prevent people from considering the negatives. Here Chris Lane, a London-based professional photographer, gives us his take on what it means to be a full-time working creative.
How did you first get into photography?
"I trained as a fine artist, having done a Foundation course and later a degree. I always knew that art was where I wanted to make my career, but I wasn't sure which medium I wanted to work in. I now split my time between photography and videography. Prior to my degree I was constantly snapping; I always had a camera with me, and made an effort to get to events that I thought would present opportunities for interesting shots."
What do your days consist of?
"A lot of the job is, I'm afraid, administrative. As a freelancer you have to take responsibility for tax, contracts and all those boring bits and pieces. Getting a good, friendly accountant was one of the best decisions I ever made. It frees up my time and allows me to get on with what I am good at, rather than spending hours looking at self assessment forms."
"If I am doing a shoot then I am likely to be up and about early, particularly if I need to travel outside London. Other than that I am likely to be found in front of Photoshop, working on post-production for a previous shoot."
How do you find work?
"There is an elite of professional photographers who can command tens of thousands of pounds for a day's work. These people tend to work in fashion or editorial portraiture, or they might be particularly well-known art photographers. David Bailey or Nick Knight, for example. The rest of us have to rely on constant networking and a talent for marketing ourselves. "
"I have a relationship with a large photo agency. They get in touch if an assignment comes up that they think I would be suitable for, and they tip me off if there are events that I might want to cover. I then send them my images and they try to sell them to the press. Aside from that, I do a lot of work for private clients; corporate photography, private portraiture, and so on. Music photography is also a great area to be in – if you can build up relationships with record labels and PR people then you can pretty much guarantee a steady stream of interesting work."
Do you have any advice for aspiring photographers?
"If you are confident that photography is what you want to do full-time, then you should go for it. But you need to be aware of the difficult parts of self-employment. It may be that you would be better off working as an employee for an established photographic company. Also, getting a job as an assistant is a great first step – it gives you the opportunity to learn on the job, and build up contacts that can be invaluable in the future."
You might also like...