Photoshop Basics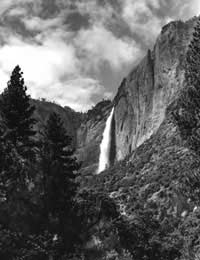 When carrying out digital manipulation there are a few options with regard to the software that you use. Some of these are cheaper than others and, in most cases, the old adage of 'you get what you pay for' rings true. If you are interested in both ease of use and depth of features, however, then there is only one real option: Adobe's industry standard, Photoshop.
Although the full version of the software is expensive, it is possible to purchase a copy of 'Elements', which is essentially a stripped-back version of the program. This should be enough to cope with the demands of most amateur photographers.
Interface
Although the interface may look confusing to begin with, a bit of exploration reveals a very intuitive user experience.
Photoshop is based on the principle of layers, a combination of which makes up a complete image. Each layer can contain images, text, effects, or numerous other things.
Layers allow the user to move elements of the composition independent of each other, and apply effects and changes to portions of the composition without affecting the rest. They can also be created by removing certain parts of an image and placing them on their own separate layer; if, for example, you wanted to re-colour one eye of a portrait, then you may well choose to move that eye onto a layer of its own and then work with that layer.
There are a few basic tools that you will use repeatedly in Photoshop. The most fundamental of these is the 'pointer' tool; this is used for moving elements, as well as resizing. As with almost every tool in the program, there are several different types of pointer, each of which performs different tasks. Experimenting with these will give you a better understanding of the circumstances in which they are useful.
Lasso
Another important tool is the lasso. This is used, as the name would suggest, for selecting certain parts of a layer or image. This selection can then be moved to a new layer, cut, deleted, or numerous other possibilities. Lasso selections can be made using the polygonal lasso (which creates selections using straight lines), the freeform lasso (which creates selections using user-defined points), or the magnetic lasso (which attaches itself to existing lines or blocks of colour in an image).
Effects and Filters
Photoshop also comes pre-packaged with a huge range of effects. These vary from shadows to gradient or pattern overlays, and can be of great use when performing touch-ups. Sparing use of effects such as blending options and filters (which are covered in more detail elsewhere on this site) can give extra sparkle to your images while maintaining a natural look. If, on the other hand, you are going for something wackier, there is no end of strange effects that can be created by using some of Photoshop's more eclectic tools.
This really is a whistle-stop tour of Photoshop's most basic principles and tools. Some of the most important elements to photographers are explained in more detail in other articles in this section, but by far the best way to learn (as with everything in photography) is to try it out for yourself. If you would like to do this, you can download a demo version of the software from the Adobe website before having to fork out your hard-earned cash.
You might also like...