Imogen Cunningham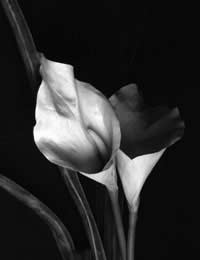 A huge number of photographers take little interest in the processing and development of their images preferring instead to dedicate their time to the actual composition and creation of their pictures.
Artists like Henri Cartier-Bresson, for example, paid little attention to what happened to their negatives, instead leaving the entire darkroom work to a third party. There are comparatively few photographers, on the other hand, who see the processing of their images as an intrinsic part of their work. Imogen Cunningham was a member of the latter group.
Science Before Art
Imogen Cunningham was born in 1883 to middle class parents in Portland, Oregon. Her interest in photography began at a relatively late stage in her life; she bought her first camera at the age of 18, but soon decided that it was not suited to her. Instead, Cunningham was a scientist at heart, and it was her passion for chemistry that led her into the world of photography. With the help of her professor at the University of Washington the young student began investigating the more theoretical side of image making.
Cunningham's talents were not restricted to the darkroom or the classroom; in fact, she paid her way through education by providing the botanical department at her university with photographs of plants. It was the natural extension of this series of images that came to characterise much of her career. From 1923 onwards she carried out an extraordinarily in-depth visual investigation of the magnolia, photographing it in a clinical, objective, and yet aesthetically beautiful fashion. Her botanical series drew heavily on the work of photographers like Karl Blossfeldt, a pioneering German artist who produced starkly detailed images of plants. Indeed, both Cunningham and Blossfeldt were pre-occupied with the process and science of photography, Blossfeldt having built his own camera from scratch.
Portrait Photography
Aside from her botanical images, Cunnigham also became a highly respected portrait photographer. Having set up a studio in Boston she held sittings for many noted individuals. Furthermore, her nude abstractions, posed for by her husband, met with much critical acclaim. As was the experience of many photographers of the time who experimented with nudes, however, the general public proclaimed these images 'unsavoury'. Regardless of this, her images continued to appear in various high-circulation magazines and successful exhibitions.
Cunningham's fascination with detail and accuracy continued throughout her career, culminating in her position as a founding member of Group f/64, the influential collective who insisted that photography should develop in a way that was clearly separated from the other visual arts. This group is discussed in more detail elsewhere on this site. Cunningham's legacy, however, also included some significant developments in the darkroom. Her investigation into the use of platinum papers (which she found allowed for superior printing speeds and vastly improved clarity of tone in the print) later proved to be of use to many subsequent photographers.
Street Photography
Finally, later in her career, Cunningham moved towards street photography. She continued to live off her commercial exploits, but simultaneously joined the ranks of '40s documentary photographers who produced images which gave a revolutionary new view of life in the United States.
You might also like...