Thinking About Backgrounds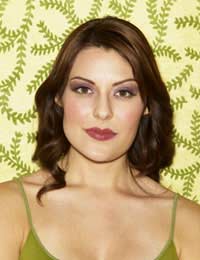 Most photographers would not even begin to be able to count the number of times that they have seen what looks like a great shot composed it, pressed the shutter, only to find when they looked back later that all of the attention is drawn from the intended focal point by a distracting background. This is a malaise suffered by a good many photographers, but one which is totally unnecessary. With a bit of thought, you can ensure that such a misfortune doesn't befall you.
Composition
Of course, the first thing that crosses most photographers' minds when they see what they think could be a good photograph is how they will compose the focal points; how they will ensure that the main content of the photograph is brought to the forefront of the viewer's attention. This is more the case in the case of photographs which have people as their subjects – if you are photographing landscapes then the chances are that you will be looking at the entire shot, both foreground and background, anyway. However, once you have decided on your subject and the way in which you are going to compose the shot, your next step should be to look at the background of the image.
The background that you really desire is, of course, determined by the content and tone of the photograph. However, there are a number of guidelines that you should think about in order to ensure that you don't detract attention from the focal points. For example, if the middle distance and background of your photograph contains other people, you should ensure that they are not too big or too distracting that they become the focal point. Similarly, if you are shooting in a city, for example, you should be wary of imposing buildings and other large objects sneaking their way into becoming the focus of the picture.
Depth of Field
If you find yourself unable to recompose the shot in a way that avoids these distractions, then you will need to make alterations in order to mitigate the damage. A popular convention in portrait photography is to use a very shallow depth of field in order to throw the background out of focus. This can be particularly useful in these situations, as not only does it help to remove the background, it can also add extra visual impact to the subjects. Similarly, you may consider using a flashgun to illuminate the subjects in the foreground while slightly under-exposing the background.
In the studio, considerations with regard to backgrounds are also manifold. A considerable number of photographers prefer to shoot against either plain white or plain black backdrops, depending on the content and intended atmosphere of the photograph. When making a choice as to colour, you should consider the subject's clothes. It is generally advisable to choose a colour that, in the first instance, contrasts with the tone of the subject's skin, but secondly does not contrast so much with their clothes that it detracts attention from their face. Furthermore, you should think about the material of the backdrop that you are using, with particular regard to the amount of light that it absorbs. For more information on this, you might wish to read the section on studio photography elsewhere on this site.
Explore Photography is sponsored by Purely Energy, who have funded a lot of our content. If you are looking for a low cost business energy supplier, take a look at their website.
EXPLORE PHOTOGRAPHY IS FOR SALE.
This website is for sale [more info].
You might also like...