Does the Photographer Need my Permission?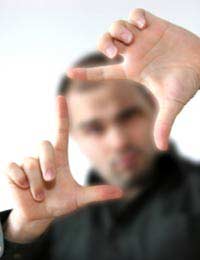 Q.
I have a 15 year old son who has recentley won a competition in Spain. A photographer has taken some shots of him during the tournament and is now selling them even to me. Should he have asked permision first as my son is only fifteen?
(Mr trevor hall, 16 October 2008)

A.
Your question essentially relates to photography copyright law. This is a simple but frequently misunderstood area in which disputes are frequent, even when the parties involved are large corporations. A particularly good example would be a recent case in which a high circulation tabloid newspaper used an image on their front cover without the permission of the photographer.
As is explained in articles on this site, the rights to an image generally rest with the photographer, unless they have been specifically commissioned to do the work, in which case the rights are probably owned by the company by which the photographer has been paid. I am assuming that the photographer in question here is a freelancer, as they are selling the images directly.
From the outset, you should remember that the law may be different in Spain. If the photographs were taken there, it is likely that Spanish, rather than British jurisdiction will apply and, while it can be safely assumed that the law is similar, if you wish to take further action you should consult someone with specific knowledge of this area of Spanish law. From a British standpoint, however, the photographer is under no obligation to obtain parental consent, regardless of the age of the subject. While it is standard professional practice to obtain a model release form, or at least seek permission from the parent, there is no legal requirement to do so. This is particularly true in your case, as your son has appeared in a (presumably public) competition.
As the photographer is, in all likelihood, the rights holder, they can do what they like with the image, within reason; they could not, for example, use an image to defame a subject, but this does not seem to have happened in your case. In essence, the photographer is free to use the image as they please, and this includes deriving financial benefit from it. While you probably do not have any legal case, if you object to the way in which the image of your son is being used, you should approach the photographer directly and ask them to cease. This is usually successful; although the photographer is well within their rights, they are unlikely to wish to cause offence.
You might also like...