About Our Site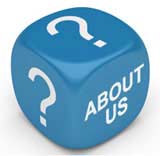 ExplorePhotography was formed to offer a unique reference point on taking, editing and displaying your photos.
Photography is generally considered to be amongst the most important and exciting innovations of the last two centuries.
A mystery for many, a hobby for others, and a profession for few, photography is a perennial source of fascination. But, whether you want to take better snapshots or kick-start a career behind the camera lens, there is surprisingly little information available in an easily accessible form.
ExplorePhotography provides a comprehensive resource for photographers at every stage. If you are picking up a camera for the first time, making the move to digital, looking for lighting tips, or struggling with Photoshop, you will find answers to your questions here.
Our features are written by experts in their field - so you can be sure that the information you read on ExplorePhotography has been tried and tested by photography enthusiasts and professionals. Whether you are looking for a quick tip or an in-depth guide, you can be confident that ExplorePhotography has brought together the very best information on your chosen topic.
We believe that photography is an art form that everyone should be able to access, enjoy and understand. So grab your camera, and let ExplorePhotography guide you through the wonders, intricacies and excitements of the world of photography.
Our concern was that there was no single UK resource for interesting features and practical advice on this subject.
Our features and articles are written by experts - who have experience, or a particular interest in this area.
Our Background
ExplorePhotography was founded by John Rowlinson, the founder of PtS.
John, through PtS, is involved in a number of ventures including software and property companies. A percentage of revenue from these activities goes towards funding ExplorePhotography and a number of similar sites.
Our focus is simply on having experts create the highest quality information possible that is widely read.

Related Articles in the 'Site Information' Category...